---
1000 to 1200 years ago, from the Hakuho Period to the Heian period, around the nearby Nunobiki Mountains, Unglazed pottery and green colored pottery was fired. The green colored glaze made in imitation of Tang Dynasty pottery of ancient China is beautiful pottery. The pottery producing region on the east shore of Lake Biwa prospered, but then pottery production ceased for over 1000 years.
In the 1970s, while groping for a new world of pottery, young potter Taro Kojima became enchanted with this green colored pottery and struggled to create a modern version of it. He developed a process for it, and developed a technique for creating a deep, transparent feeling using varied colors that transform in the kiln to create pictures.
The pottery was given the name Nanasai Tenmoku, and it had abundant colors that could express natural scenes such as plants and scenery in pictures that were ground breaking. Nunobikiyaki opened up a world of new picture skills with the Nanasai Tenmoku technique.
Artist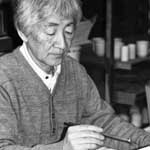 小嶋太郎
kojima taro
Potter. Born in 1940 in Miyagi Prefecture.
He learned ceramic arts in Kyoto and Shigaraki, and in 1970 collaborated with Taro Okamoto to create the "Face of the Past" ceramic relief on the Osaka World's Fair's Tower of the Sun.
In 1971 in Yokaichi City (now Higashi Omi City) Taro Kojima opened a kiln and developed the technique for the characteristic glaze called Nanasai Tenmoku. Using this, he opened a world of gentle, colorful pictures on pottery.
Since then, he has created countless relief pictures for buildings as well as ornaments and tableware. He has also expanded the world of gentle Nanasai Tenmoku to include kitchen wall art and everyday items. He has had exhibitions in Alaska and Michigan in the United States.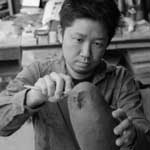 小嶋一浩
kojima kazuhiro
Potter. Born in 1972 in Shiga Prefecture.
After graduating from art college, Kazuhiro Kojima learned the production of ceramics from his father. Working together with one purpose, they worked to expand the world of Nunobikiyaki.
The owl is Kazuhiro's special motif, and from statues to small accessories, he produces a broad range of gentle owls using the special characteristics of Nanasai Tenmoku. In recent years, these works have been included in hospitals, public institutions and street corner object d'art. Many people are soothed by the spirit of this work.
Owl
The region around where Kojima-san built his workshop in the early 1970s is dotted with large forests, and one spreads out just next to the workshop. At that time an owl nested in the forest and it always seemed to be watching over the workshop, guarding it. Therefore Kojima-san made and fired a ceramic owl that he gave the name 福籠 (Fukuro). It is a pun on the Japanese word for "owl" which is 'fukuro". Here though, he has written it with characters that have the same sound, but mean "filled with good fortune." This has become the mascot for the kiln.
Since then, up until today, "Fukuro" or "Owl" objects and ornaments have been the symbol of the kiln that many, many people have become familiar with. Furthermore, the symbol has become well-loved throughout the area, and in 2004 the home town 50th anniversary organization adopted the Fukuro for its memorial monuments, establishing them in 9 places throughout the city.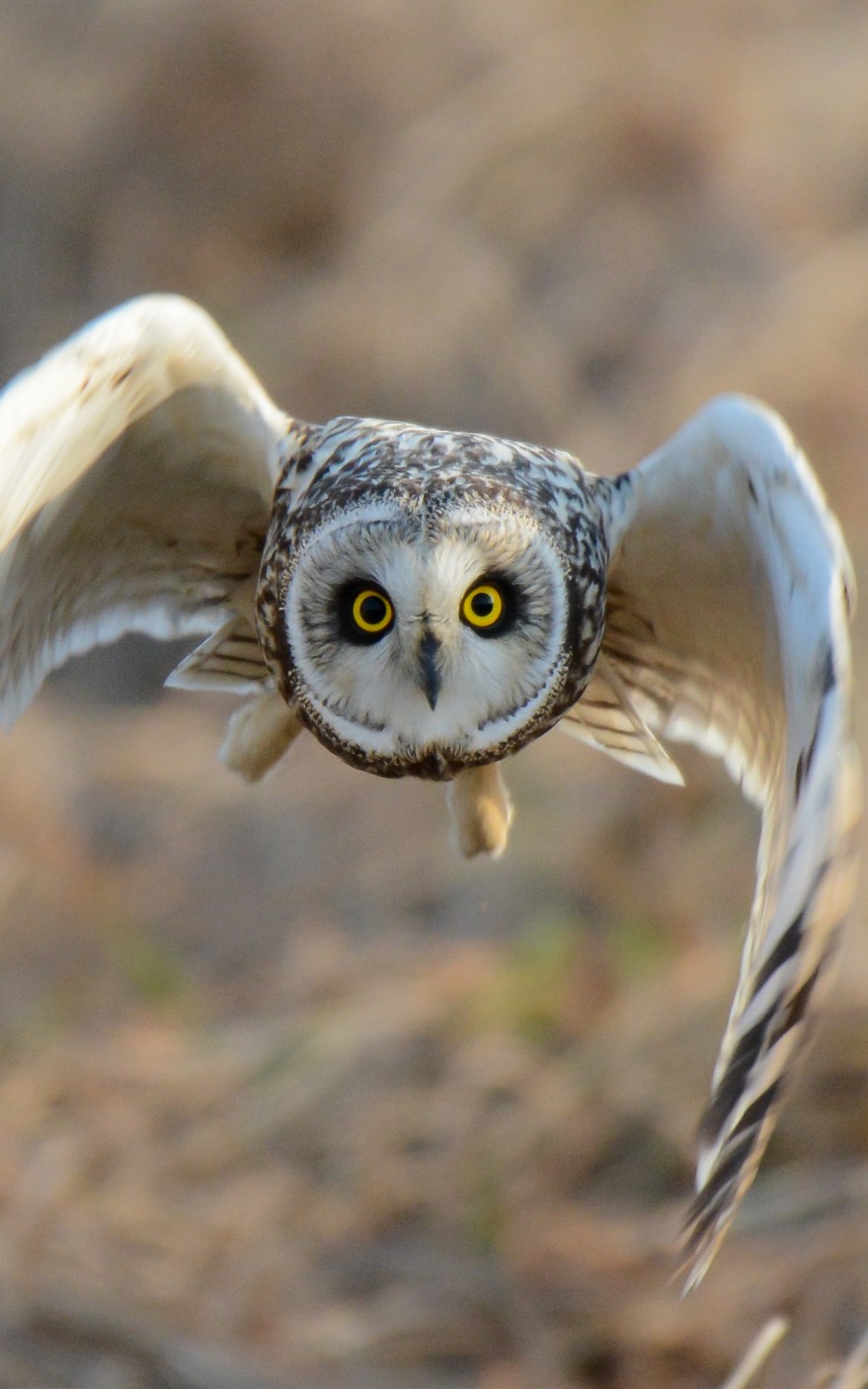 Everyone knows the symbol of 1970 Osaka World's Fair, Taro Okamoto's Tower Of The Sun. The Tower Of The Sun has 3 faces, Past, Present, and Future. Among them, did you know the Face Of The Past (on the festival grounds side) is made of black ceramics?
In fact, Taro Kojima worked together with Taro Okamoto to tackle the creation of that Face Of The Past. Having this history, he chiefly created ceramic relief panels for buildings and walls. He created scenes for businesses, schools, hospitals, libraries and other buildings, and this kind of extraordinary art is known as "Construction Art". It is a long way from the scene of people's everyday life.
However times change, and people gradually adopted art into their everyday lives. In the second half of the 80's, many people came forward who wanted a Nunobikiyaki landscape to decorate their living room or entryway. Because of this, Kojima-san expanded his work to include Construction Art and Inside the Home Art.
Currently then, demand from people who want to hang a ceramic scene in their living room, kitchen, entryway, or bath when they redecorate has grown. Nunobikiyaki has poured energy into the world of "Life Art", including wall art, illuminated art, object d'art, and tableware, aiming to offer a variety of scenes for the interior.
Nunobikiyaki History
1971
Right after being influenced by the making of the Tower of the Sun for the 1971 Osaka World's Fair, Taro Kojima resigned from his position with a Shigaraki ceramics maker. Desiring to work in the Nunobiki mountains, he built a kiln in Yokaichi City (now Higashi Omi) in Shiga Prefecture, and began exploring new ceramic arts.
1975-
Around this time the wall relief projects for construction art flourished, and Taro Kojima began producing works around Shiga Prefecture, and then many for Tokyo, Osaka, Kobe, Kyoto and other places. At the same time, he was able to perfect the Nanasai Tenmoku technique, and he held his first exhibition at a Kyoto department store. Since then, he has held exhibitions at the Tokyo Ginza Matsuya Gallery and all over Japan, expanding the world of new ceramic arts.
1980-
Taro Kojima began to seriously produce tableware and flower vases painted with the Nanasai Tenmoku technique. This is the foundation of the multi-colored tableware made today.
1985-
At this time, panels decorated with landscapes or plants for hanging on the wall like a painting were created. At the same time, one after another they created hat-shaped vases, dolls, tea ceremony goods and other things with the new sensitivity of Nanasai Tenmoku.
1990-
With the successful production of large ceramic panels over 1 meter in size, the foundation for the current wall art was accomplished.
1995-
Having free use of the Nanasai Tenmoku technique to paint pictures, Nunobikiyaki expanded their series of patterns, Juritsu, Sakura, Komorebi, Wind of the Sun, and all these series they were able to present on tableware, vases, panels and other items. Within Japan the number of one-man shows grew abundantly.
2000-
Nunobikiyaki began international cultural exchanges. In 2002 Taro Kojima was invited to visit Marquette, Michigan, on the shores of Lake Superior. He held his first international one-man show for over a month, and received welcome from the entire city. On the way to Marquette, he was able to fulfill a life-long dream. He stopped in Alaska to experience the aurora borealis. Taro was enchanted by Alaska's magnificent nature and he had the opportunity to have an exchange with University of Alaska Fairbanks. In 2004 he was able to collaborate with the university and open a one-man show in Fairbanks.
2005-
In 2005 Taro Kojima achieved a long time wish and held a one-man show in Hakodate, where his father, grandfather and great-grandfather had all lived. With this chance, he created a new series of Hakodate scenery. He put effort into developing wall art for the living room and kitchen.
---
Firm Name
Kabushiki Kaisha Nunobikiyaki Kamamoto
Representative
Kazuhiro Kojima
Capitalization
¥10,000,000
Established in
April, 1971
Adress
466Toto Higashiomi City, Shiga 527-0042
TEL0748-23-1688 FAX0748-23-1695
Hours
10:00 ~18:00
Closed Wednesday
Closed Sunday mornings
Closed Dec. 30 – Jan. 3
Principle products
Wall reliefs, ceramic panels, vases, tableware, lamps, special anniversary products, etc.
Business Bank
Shiga Bank Yokaichi Higashi Branch
Kyoto Bank Yokaichi Branch
Koto Credit Union Midori-cho Branch
Yucho Bank